Glass Fencing Adelaide
Welcome to PERFECTION Glass Fencing Adelaide
Welcome to PERFECTION Glass Fencing, the glass fencing experts in Adelaide. With over 30 years experience in the building industry, we have both the knowledge and skill to provide glass fencing solutions for your glass fencing project.
PERFECTION Glass Fencing are Adelaide Glass Fencing specialists that supply and install premium quality glass pool fencing.
A glass fence is the perfect way to beautify your pool area while maintaining the highest safety standards. A swimming pool is a large investment, and glass fencing will definitely add value to your investment while retaining a panoramic view of your pool and surrounding area.
About Our Glass Fencing Products
Our Glass Fencing Products are second to none! We offer premium Frameless and Channel Set glass fencing.
Our toughened safety glass panels provide extensive wind protection without compromising your view of the pool area. In addition, all our gates come complete with self-closing hinges, and child-proof, lockable latches.
About PERFECTION Glass Fencing
Our Adelaide team of glass fencing professional installers are used to handling glass every day. The senior tradesmen at PERFECTION Glass Fencing are well skilled PERFECTIONists with years of experience in the building and construction industry. Our guys are on time, professional, trustworthy, surprisingly tidy and great blokes to have around.
PERFECTION Glass Fencing is a licensed company, SPASA Members and Business SA Members. We are a family run business who completes the job in a timely manner using only the best glass fencing materials. Call us today to discuss your glass fencing requirements and receive a quick quote by next business day.
Why Choose Us?
Outstanding Service and Exceptional Quality work are our priorities
Our products are Premium Quality, second to none. We only use the best.
We have an ever growing list of satisfied customers. See Our Testimonials
All our hardware products come with a replacement guarantee.
All our glass fencing comes with an installation warrantee.
Yes we're licensed! BLD 248248
SERVICES:
Frameless Glass Fencing
Channel Set Glass Fencing
Supply and Install Of Glass Fencing
Accreditations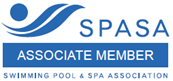 Business Hours
Mon - Fri: 7.00am - 5.00pm
Weekends By Appointment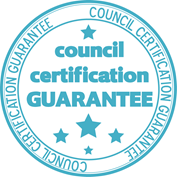 Testimonials
What a magnificent installation you have done for my client! We are all very - very impressed!!!
Matthew Hattam
-
Garden Culture
Thanks for installing the pool fence at Glengowrie Paul, I would happily recommend your business to anyone.
Andrew Quixley
-
Eco Gardens
We love the fence, it looks great!!! The tradesmen have been extraordinarily clean and on time - a credit to the business. Will be happy to pass on your company to friends
Dean and Heather Kyros
-
Medindie
Thanks for a brilliant job. If we ever build another pool fence you've got the job. You guys live up to your name!
Andrew Marks
-
Somerton Park
I have to say that your guys did a lovely install, and the fence looks fantastic
Grant Buchanan
-
Flagstaff Hills